F-Gas Test Compliancy
As of July 4th 2011 all companies must have certified personnel and company certificates to carry out and handle f-gas products and f-gas test for stationary refrigeration and air-conditioning. Aspen are fully certified for compliance fgas testing and f-gas leak testing through Refcom.
F-Gas Test, F-gas Replacement and Maintenance
The service and maintenance of air conditioning products that use f-gas is an important service provided by Aspen Service ensuring our customers are informed about the control and maintenance of f-gas containing air conditioning products. We can simply provide advice or carry out an f-gas test or essential maintenance on air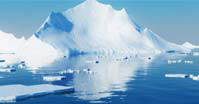 conditioning systems providing assistance in the regulation of commercial air conditioning applications.
These are gases identified by Defra as EC fluorinated greenhouse gases. Under ozone regulations we promote and support these important environmental regulations.
What is F-Gas
F-Gas contains the chemical fluorine, powerful greenhouse gases that heavily contribute to global warming if emitted into our atmosphere. The most common F-Gas used in air conditioning and refrigerants are HFC's (Hydrofluorocarbons) also found in aerosols, insulation foam, solvents and fire protection.
Certification
As a contractor working with F-Gases we are both trained and certified to work with these gases and ensure we use and promote products that adhere to regulations from The Environment Agency.
Compliancy Testing (The F-Gas Test)
Using fully qualified engineers we are able to test equipment for f-gas test for leaks, recovery, installation and maintenance of equipment as well as refrigerant recovery and legionella testing.